L

ocus is the place to make your business happen. Our serviced office and co-shared workspace will provide a one-stop solution to all your flexible business needs.

To begin with, greater opportunities will surround your business, with Locus being at Banani road 11, the heart of the new business location at Dhaka. You will experience the comfort of our co-shared workspace, having 7,100 square feet of international standard, fully fitted flexible office space spanning two floors at your disposal. Moreover, you can rent our facility for an hour, day, week, month or years.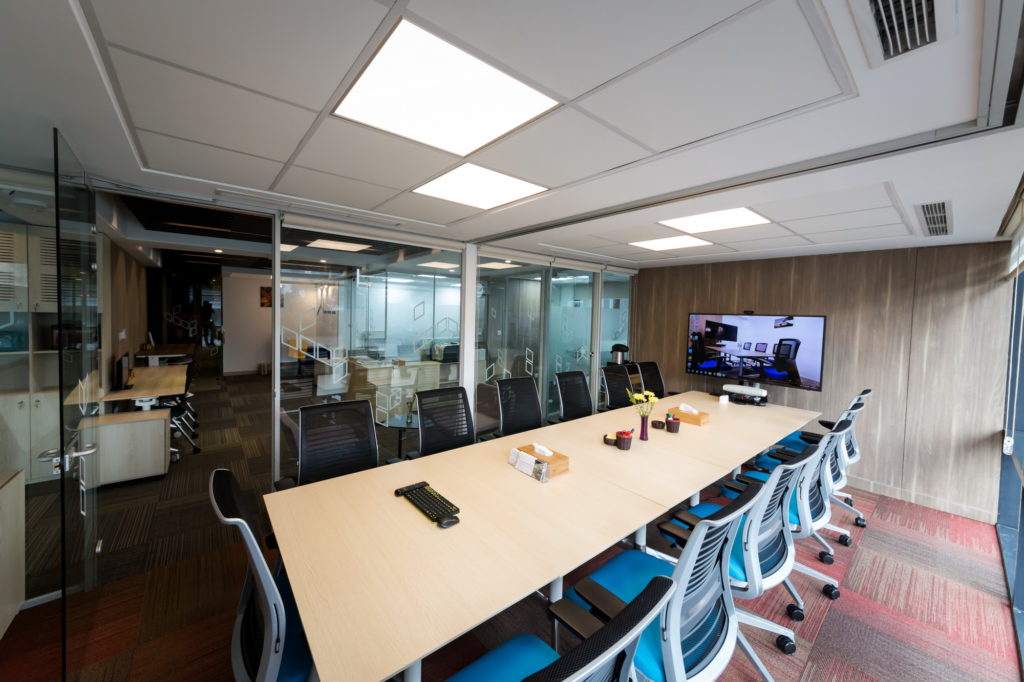 Furthermore, you will always have your business needs fulfilled promptly at our fully furnished office. You can use our office space as a walk-in business centre or be a resident at our office. You can use our address as your office address if a virtual office is what you need. Locus offers top grade arrangements for co-shared workspace or shared office so that you find no problems working within an ideal workplace setting. Additionally, you will notice an increased workflow with the presence of a variety of skilled professionals.
Therefore, we arranged our international standard flexible office space while keeping you in mind so that you can be productive and healthy at the same time. We have ergonomically designed tables, chairs and height adjustable tables all for you to use. When you need some time off from your busy work for your creativity to flow, you can use our garden balcony to relax and unwind with a cup of coffee.
Why Rent a Co-Shared Workspace at Locus:
Locus is where business happens smoothly without any disruption. Most importantly, your business will be flowing smoothly at our premium serviced office whether you set up your business within a shared office, virtual office or shared workspace arrangement.
Two of the major reasons why you should rent a space at our furnished office are:
1. Firstly, 20+ multinational companies from UK, USA, Germany, Belgium, Ireland, Japan, Singapore, Australia, Hong Kong, Korea, China and India use our setup already
2. Secondly, we operate in a fully commercial building meeting fire and all safety requirements 
Our flexible office also consists of world-class features which include:
• Ergonomically designed imported Steelcase (USA) chairs and desks
• Break resistant tampered glass partitions
• Free Internet with enterprise grade WIFI access points
• Building meets fire safety regulation and multi sensor detector for fire, heat etc.
• Imported colour temperature controlled lighting to reduce eye strain
• 24 hours CCTV and electric main entrance shutter for security
• IPS backup for light and UPS backup for IT equipment
• Full generator backup including air conditioner
• Centrally air-conditioned, energy efficient silent VRF air conditioner
• Surge protected power points for all IT and personal devices
• Video conferencing facility
• Pantry area with espresso coffee machine, Microwave, toaster, fridge, tea and coffee
• Two toilets with international fittings