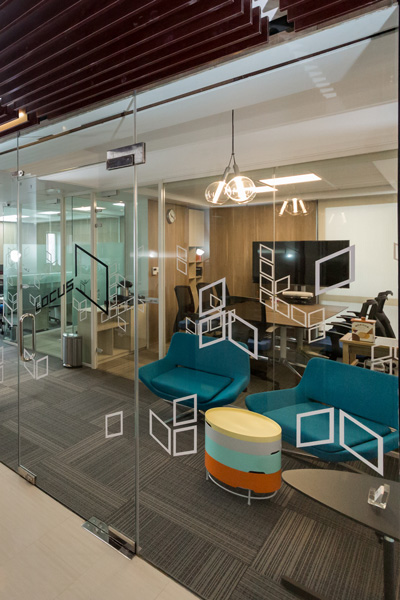 Whether you are a member of a growing start-up or a large established company, it may be the case that you need a serviced office for the success of your organisation.
Without flexibility, it can be difficult for creativity to flourish. You will find it easy to produce new ideas when there is comfort and flexibility in your surroundings. Many critics dislike the absence of flexibility as it hampers creativity. In the recent years, the demand for flexibility in the workplace has developed into serviced offices. Serviced offices are an emerging concept in Bangladesh. This serviced office concept is popularly used as virtual offices and co-shared workspaces.
You Need a Serviced Office to Save Time
To begin with, the value of time is highly important for a rising entrepreneur or organization. In this case, you need a serviced office to save time. This will make your business process efficient and cost-effective. You may need a professional setup urgently. You may need a furnished office for a short or undecided amount of time. Virtual offices mostly cater such situations. In such cases, a serviced office will serve your business needs with flexibility at a low cost. You will be able to choose from hourly, daily, weekly, monthly or yearly rental terms. Serviced offices provide administrative support and equipment. Consequently, you will be able to select any suitable arrangement including meeting rooms and co-shared workspaces.
You Need a Serviced Office to Minimize Risk
Minimizing risk may be one of the main reasons why you need a serviced office. Risk is an important factor for new start-ups and businesses that plan to expand. Serviced offices can help you lower the risk by cutting down long-term high investments. These offices are furnished with high-quality setup and equipment as well as skilled staff members. You can easily pay for using any of the features of the office with a pay-as-you-go option. Furthermore, you will not have to worry about all the costs of running an entire facility as a virtual office or co-shared workspace.
Another reason why you may need a serviced office is to test out the market conditions. You may need to select the perfect location in order to reach the right opportunities for your business. It may be the case that you are in search of a large client base. Alternatively, you may want to look for a competitive location to earn a satisfying profit. Renting a serviced office in different locations will make your searches more convenient. The most secure benefit from this is an easy option to switch to another type of business. You will be able to end your business easily if the situations go against your favour.
Most multinational organisations use serviced offices when expanding their businesses to new countries. Co-shared workspaces and shared offices help these multinationals to safely exit any international market. Moreover, many international organisations run parts of their operations through outsourcing. They find it safe to set up virtual offices in different countries.
You Need a Serviced Office to Increase Your Knowledge
You need a serviced office if you are looking to increase your knowledge through networking. Renting a serviced office will help you meet many professionals of different business fields. It is common for serviced offices to facilitate co-shared workspace or shared office arrangements. Talking to lots of talented professionals will help you gather knowledge on different industries and skills. Additionally, you will be able to reach a wider range of customers or even investors.
You need a serviced office if you want flexibility and comfort in your working environment. As a result, you will notice a quick, risk-free development in your business. Locus is an international standard serviced office located in Dhaka, Bangladesh that aims to serve your flexible business needs with complete dedication should you decide you need a serviced office.